Nor do I play one on this blog. However, I am not a literalist* either.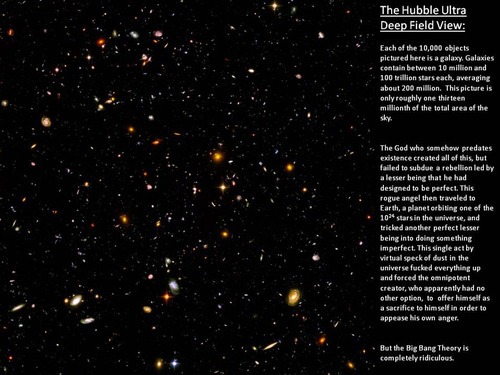 Understand; I believe whole-heartedly in God. I just am not a literal believer in "Teh Bible." Too many people are able to take the literal words of religious texts and justify all sorts of barbaric, inhuman, and hateful behavior against their fellow beings for me to willingly and blindly believe that a man can trade away his wife and children for goats. It just ain't going to happen.

* New word! New word! I claim the privilage of being coiner of this new word. As such I demand a 1% cut of the earnings (pre-profit) from all blogs, books, news sites, and other sundry publications, broadcasts (web-based or airwaves), and mental thinking that uses my new word.

Seriously. Use my word and not pay up I will sic my internet gremlins after you. Do not make the mistaking of thinking this is an idle threat. Well, it is; but do not make the mistake of thinking it is.